Happy Father's Day to all the real men, who realize there is no greater show of manhood - than taking care of your child/children. Anyone can make one but to really be there for you child to tuck them in at night, rub their tummy when they have a tummy ache, calming them at their first dentist's visit or teaching them to ride a bike. Yes gentlemen, paying child support is great (and appreciated) but actually spending time and being there is what every little daddy's girl/champ needs. So keep up the good work guys and if you know a deadbeat dad....kick him in the ass every chance you get! Check out some of my favorite celebrity dads putting the TIME in.
Our #1 guy with Sasha and Malia.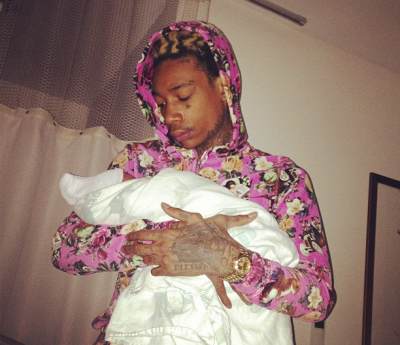 Wiz Khalifa with Sebastian.
Diddy and his brood: (left to right) Justin, Christian, Chance, twins- Jessie/D'Lila and Quincy.
Jay and Blue Ivy
New daddy Kanye celebrates his first Father's Day the day after his baby girl was born. Talk about great timing!
Leading man, Boris Kodjoe with Sophie and Nicolas.
Funny man Kevin Hart with son, Hendrix and daughter Heaven Lee.
The reality star we love to hate, Stevie J and daughter Eva.
Tyga with King Cairo! Awwww...
Baller Reggie Bush and cutie patootie daughter Briseis.